Uniforms
A Sub Club Teeshirt or Singlet will be provided to each athlete as part of your registration fee for 2021/2022 season.
Navy - Gordon
Red - Wahroonga
Yellow - Pymble
Light Blue - West Pymble
White - Turramurra
Green - St Ives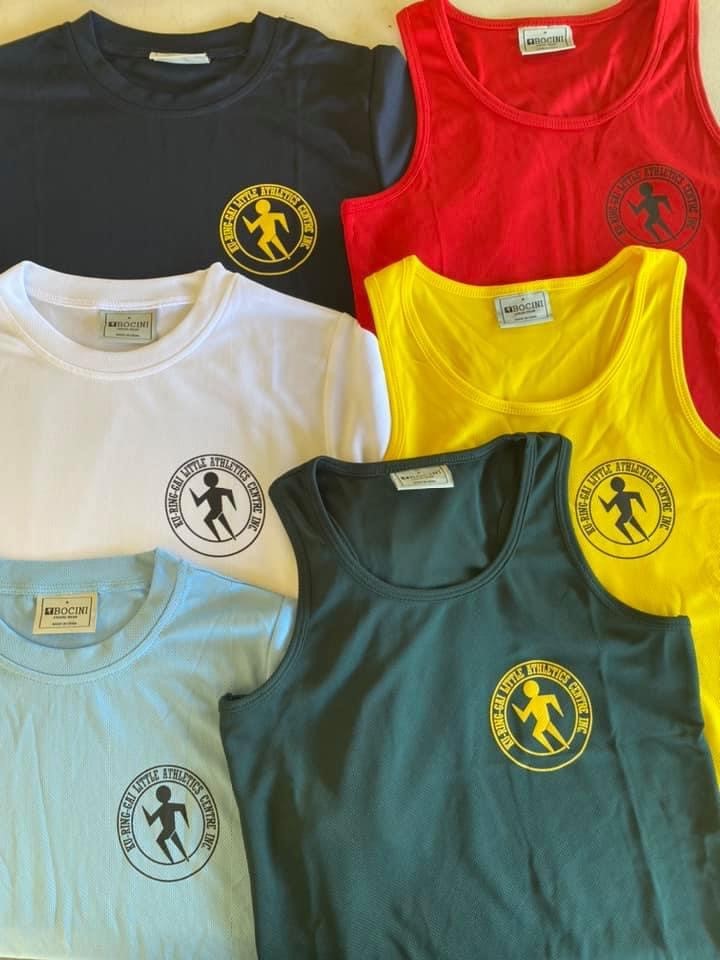 Training Tops, Shorts, Caps and Bucket Hats will be available to purchase on registration days.
2021/2022 Season
Registration now open! Don't forget to redeem your Active Kids Vouchers first!
Please go to https://lansw.com.au/ku-ring-gai-little-athletics/ to register.
Some people are having difficulty with Mobile registration. Please use compter where possible.
FAQ's:
Q: Are fees reduced due to delayed start to season? A: No reduction in Fees but a sub-club Teeshirt/Singlet is included with registration pack.
Q: When does Saturday competition start? A: Start date to be announced shortly.
Q: Do I need to be vaccinated? A: Yes, athletes 16yrs and older, age managers and parent helpers need to be fully vaccinated, unless you have medical exemption.
Q: Will normal carnivals take place this season? A: Yes, Zone, Region and State are scheduled. Dates to be announced soon.
Q: Is Tiny Tots available at Ku-Ring-Gai? A: Unfortunately not this season.
Q: I am a returning athlete but my log on details are not recognised. A: LANSW has a new registration platform, please register as new. We will work in the background over the next few weeks to see if we can link the old profile.
For questions relating to registration, please email registrar@klac.org.au
If you would like to speak to someone please contact our President on 0414 541 867
Please follow our Facebook Page for regular updates and information:
Ku-ring-gai Little A's
https://www.facebook.com/Kuringgailittleas/
20% Discount for KLAC athletes.