Uniforms
A Sub Club Teeshirt or Singlet will be provided to each athlete as part of your registration fee for 2021/2022 season.
Navy - Gordon
Red - Wahroonga
Yellow - Pymble
Light Blue - West Pymble
White - Turramurra
Green - St Ives
Why not donate your old sports kit?
During the course of the season, you will be able to donate running vests (including old club singlets and T-shirts), shorts, running shoes, waffles and spikes to an organisation called Kit Bag For Kids (KBFG). KBFG is a registered charity that believes no child should miss out on an opportunity to join in sport because they don't have the right clothing or gear. Our donations will go to children living in disadvantaged areas of the country. Please support throughout the season and let's help to provide less fortunate children with the confidence to make it onto the track. Thank you to our Uniforms Officer Tracey Dash for organising this.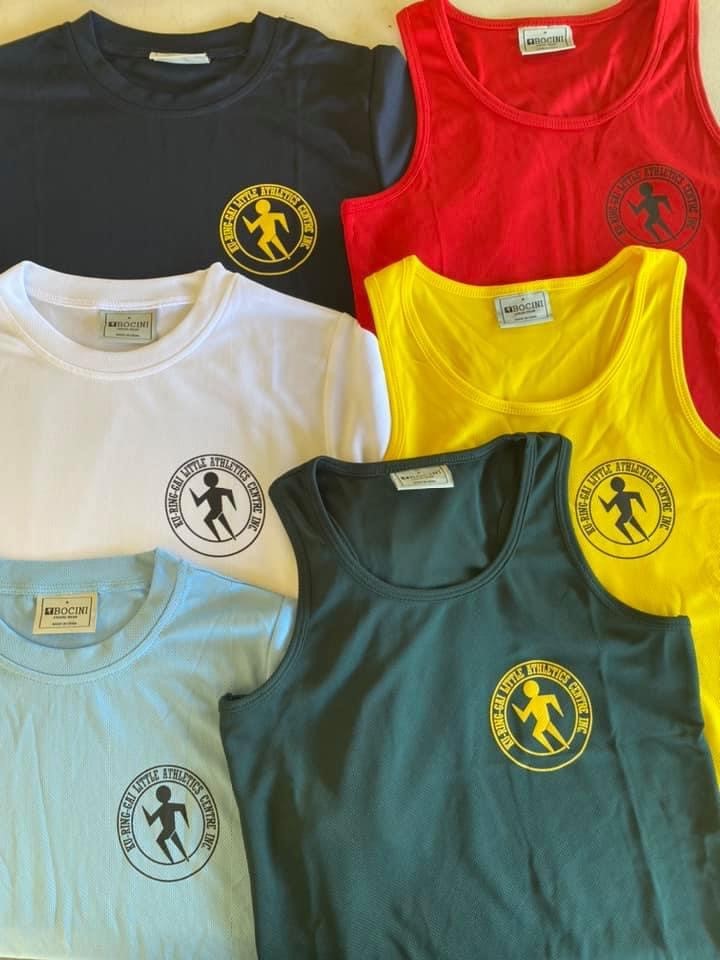 Training Tops, Shorts, Caps and Bucket Hats will be available to purchase on registration days.
2021/2022 Season Starts 6th November
Season will start on Saturday 6th November at 8.15am for 8.30am start for all vaccinated participants including athletes 16 and over, officials, helpers and spectators other than those with medical exemptions.


Registration now open! Don't forget to redeem your Active Kids Vouchers first!
Please go to https://lansw.com.au/ku-ring-gai-little-athletics/ to register.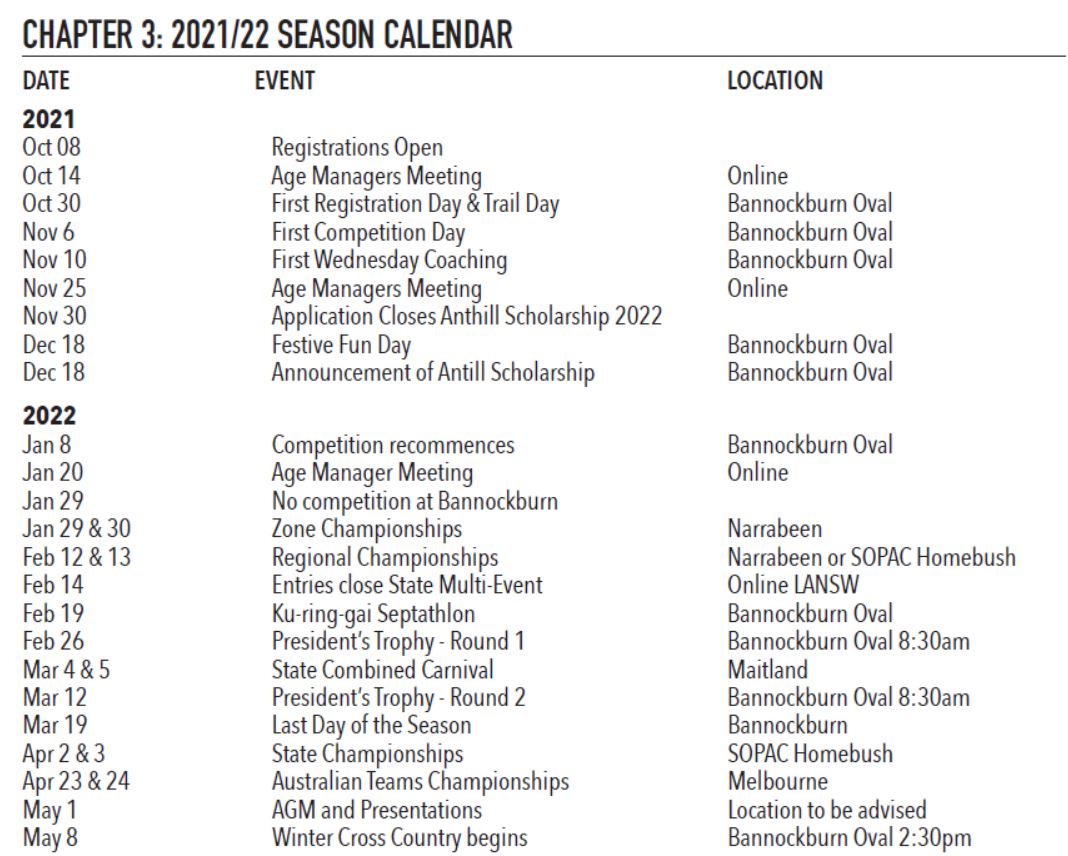 For questions relating to registration, please email registrar@klac.org.au
If you would like to speak to someone please contact our President on 0414 541 867
Please follow our Facebook Page for regular updates and information:
Ku-ring-gai Little A's
https://www.facebook.com/Kuringgailittleas/
Training Schedule


Coaching schedule commencing week beginning Monday 29th November:

Monday
Throws 4.00 – 5.00pm
Walks 4.30 – 5.30pm
Sprints 4.30 – 5.30pm

Tuesday
Hurdles 4.30 – 5.30pm - CANCELLED - COACH UNAVAILABLE

Wednesday
High jump 4.00 – 5.15pm
General 4.30 – 5.45pm
Mid Distance 5.00 – 6.15pm

Friday
Long Jump 4.30 – 5.30pm

Rreminder for all parents that:

Specialist Training Sessions are strictly for 9yrs and up athletes only.

General Training Session is for athletes of all ages but in particular the 6 – 11yrs athletes.

Session times can vary due to coach unavailability or weather so please always check website / facebook for late updates before heading to Bannockburn Oval.

All athletes must be checked in and follow Covid Protocols.