Mid Week Training Schedule
Training schedule for week commencing Monday 25th September: Specialist training for U9's and above. General training for all ages (except tiny tots)
Monday - Throws - 4.00pm to 5.00pm
Monday - Walks - 4.15pm to 5.15pm
Tuesday - Hurdles - 4.00pm to 5.00pm
Tuesday - Sprints - 4.15pm to 5.15pm
Wednesday - General Training - 4.30pm to 5.30pm
Wednesday - High Jump - 5.15pm to 6.15pm
Wednesday - Middle Distance - 5.30pm to 6.30pm
PLEASE ALWAYS CHECK WEBSITE PRIOR TO TRAINING FOR UPDATES/AMENDMENTS TO TRAINING SCHEDULE.
Please click link below for 2023/24 Season Handbook
https://online.flipbuilder.com/lkyh/qjko/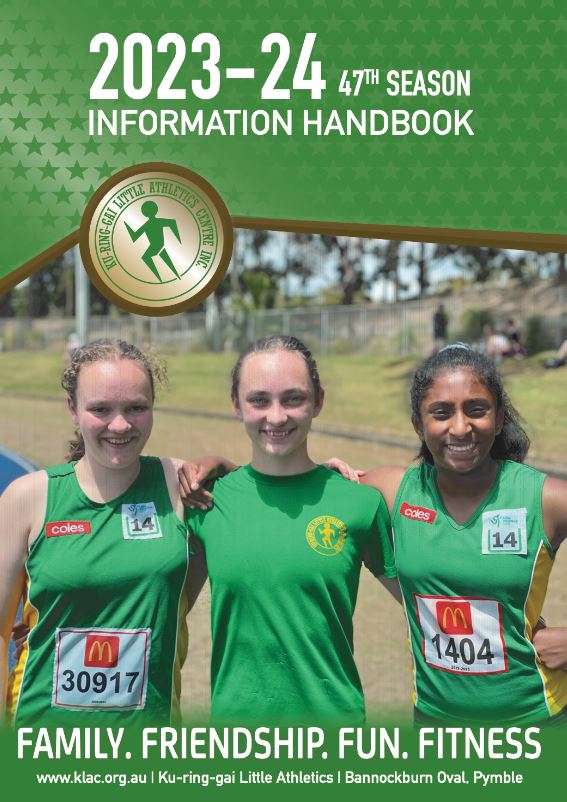 Competition continues Saturday 23rd September
Season continues Saturday 23rd September 8.15am arrival for 8,30am start.
Each week we require parents to help with set up at 7am, pack down once events finished, BBQ and canteen from 9am. This is vital for the successful and timely running of events each week . Please see attached schedule for 2023/2024 season.
Emails will be sent to the required age groups each week.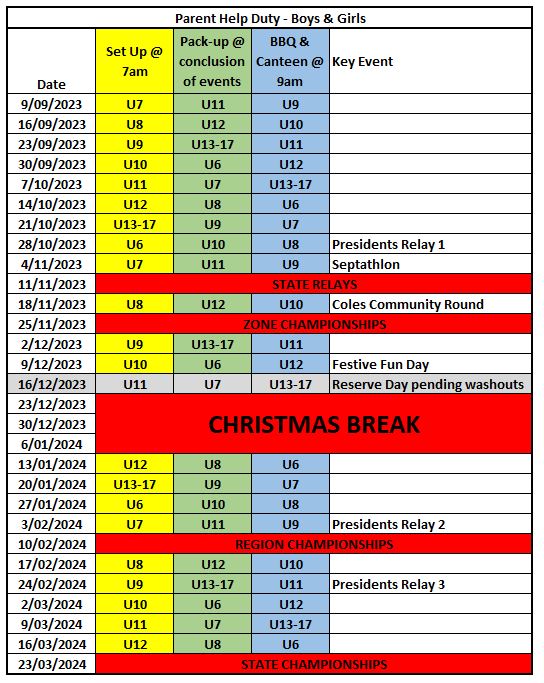 Sponsor Offers
Sponsor offers
We are fortunate to have some great sponsors and supporters this season who have several offers available to KLAC members:
North Shore orthodontists- No Gap Orthodontic Assessment plus free reviews
Jax Tyres Pymble - Present the Handbook flyer to receive a 5 % discount
Mike Pawley Sports - 10% discount off sports shoes.
Mathnasium Gordon - Receive 50% off for KLAC members & Free Assessment.
Jack & Co Pymble. Sign up for Cracker Jack Club Members offers (free to join).