Great Offer from Mike Pawley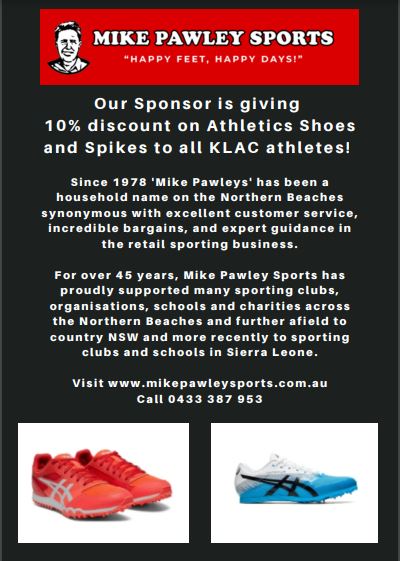 2022 - 2023 Season
Registration for the upcoming season is OPEN!
FAQ's
Q: When will the season start? A: the 2022/2023 season will start on Saturday 10th September 2022.
Q:How much does it cost to register? A: $198, which includes sub club Teeshirt/Singlet. You can also buy an additional training Teeshirt for $10 as an optional extra.
Q: When will mid week training start? A: Mid week training will start W/C 12th September 2022. Schedule will be available in August.
Q: When / where is Little Athletics: A: Ku-ring-gai competition is held at Bannockburn Oval on Saturday mornings. We commence at 8.30am
Q: Should I come even if I am running late? A: Yes please. The objective of Little A's is participation and involvement. So there is no pressure on you and your child if you arrive late or have to leave early. Being active and involved is what we are about.
Q: Does the registration include a sub-club shirt? A: Yes, the sub-club Teeshirt or Singlet is included with registration pack.
Q: Is Tiny Tots available at Ku-Ring-Gai? A: Yes, we are running a Tiny Tots program this season - age 4yrs.

More FAQ's here: Registration Document
For questions relating to registration, please email registrar@klac.org.au or visit https://lansw.com.au/
Training and Coaching
Mid Week Training commences 12th September
Schedule will be published shortly.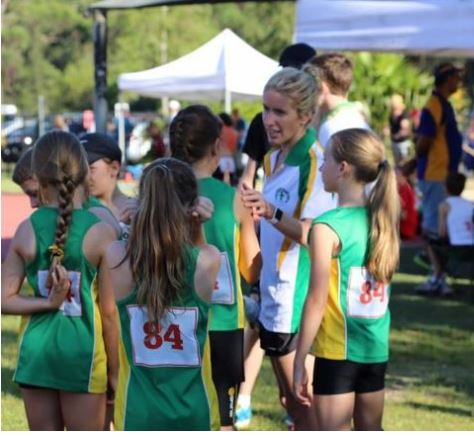 Please follow our Facebook Page for regular updates and information:
Ku-ring-gai Little A's
https://www.facebook.com/Kuringgailittleas/